[vc_row][vc_column][vc_column_text]
REV. CHRIS OYAKHILOME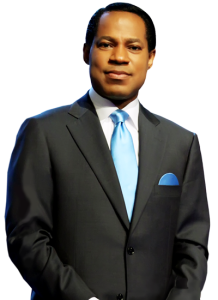 Chris Oyakhilome, D.Sc., D.D., is the President of LoveWorld Inc. (aka Christ Embassy), a dynamic, multifaceted, global ministry. As a pastor, teacher, healing minister, television host, and best-selling author, Pastor Chris has a passion to reach the peoples of the world with God's presence—a divine commission he's fulfilled for more than 30 years and helped millions experience a victorious and purposeful life in God's Word.
He's a prolific writer, the author of "Rhapsody of Realities," the world's #1 daily devotional, distributed monthly around the world in over 2000 languages, with a billion copies distributed worldwide. He has also authored more than 30 other books.
Pastor Chris is the pioneer of an online prayer network where Christians the world over are mobilized for prayer and intercession, and the host of "Atmosphere for Miracles," a programme that brings God's divine presence right into your home. The scope of his television ministry extends throughout the world with LoveWorld satellite television networks delivering qualitative Christian programming to a global audience.
The world-renowned Healing School is a ministry of Pastor Chris that manifests the healing works of Jesus Christ and has helped many receive healing through the operation of the gifts of the Spirit.
[/vc_column_text][/vc_column][/vc_row]